07

Feb 17
Tyrone C. Riley
US Army Veteran
10 FEB 2017
New Oxford / Hanover, PA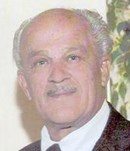 The family of Army Veteran Tyrone C. Riley  has requested the Patriot Guard Riders to stand to honor his service to our nation at his funeral and interment, Friday, February 10.  Tyrone was a specialist in the Army from 1963 to 1965.  Following the funeral service in New Oxford, we will escort Tyrone to Hanover for interment with full military honors. Tyrone Riley is a patriot who served our country with honor and now it's our turn to stand and honor him.
VISITATION & FUNERAL:  Friday 2/10, Visitation 0900, Service 1000 HRS
Feiser Funeral Home
302 Lincoln Way West
New Oxford, PA  17350
MAP:  https://goo.gl/maps/ywEDXYaDYBD2
Staging:  0830 HRS at the funeral home.  As always, cages welcome.
ESCORT AND INTERMENT CEREMONY:  Following service
Rest Haven Cemetery
310 Westminster Avenue
Hanover, PA  17331
MAP:  https://goo.gl/maps/tNXqaUjAqb52
Escort approximately 10 miles.
RCIC:    Dale McGinnis, RC-Region 8
Email: pgrpa.vetrep.east@gmail.com
Phone:  717-887-4679
National Link:  https://www.patriotguard.org/showthread.php?428999

2017