New National PGR Website Site
Are you already a PGR member but not receiving notifications or cannot login to new website?  This is the place for you!

This page is being posted to aid in ensuring members are set up on the new National website. Back in May 2018, emails & FaceBook posts were sent to advise members to go and reset their password on National to keep receiving notifications.
~ First screengrab is pointing to where to start process on the new National Site. Click the LOGIN/JOIN in the upper right corner of the website.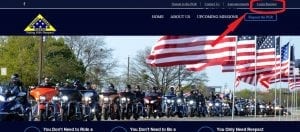 ---
~ Second is showing where to click to RESET your password, you do not need to enter Username or old password on this screen.
---
~ Third shows where to enter USERNAME and Email Address on file on National's old site … if you changed email addresses between now and then, you will need to contact National Admin to work that out: accounts@patriotguard.org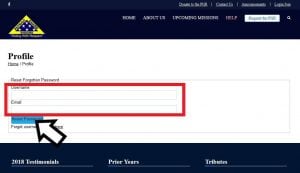 ---
~ Fourth one shows once you receive a temporary password from National to your email address on file. It should direct you to where you can sign up for mission notifications from any/all States you wish.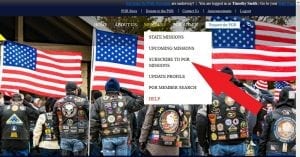 ---
~ Fifth is just showing where you can change what States you wish to receive mission notifications.

---
Please let us know if you have any questions or concerns! And THANK YOU ALL for what you do for our Nation's Veterans & First Responders.