National PGR Mission Notification How-To
•

Contact Us

•

National PGR Mission Notification How-To
This page has been created to give a visual description of how to ensure you are getting Honor Mission (as well as HOTH) Notifications from Patriot Guard Riders' National Site.  PGRPA Leadership has continually received messages regarding members not being notified of missions, or members used to get them now they don't.
This will help ensure you know how to fix an issue if it arises in the future.
---
Step 1:
Log in to Patriot Guard Riders National Site:  https://patriotguard.org
---
Step 2:
If on laptop/desktop computers:
Step 2a Click on "MEMBERS" on second tier  Menu at the top of the page
Step 2b Click on "SUBSCRIBE TO PGR MISSIONS"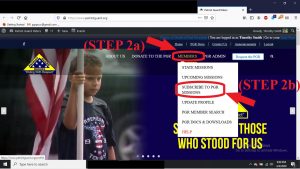 ---
If on Mobile Devices
Step 2c  Select the 2nd set of 3 horizontal lines to open the Menu
Step 2d  Select "Members"
Step 2e  Select "Subscribe to PGR Missions"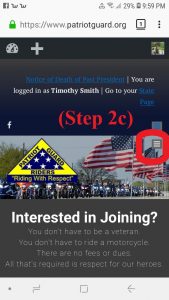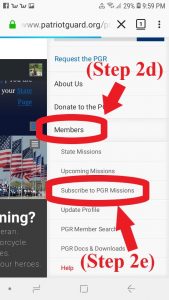 ---
Step 3:
Whether on laptop/desktop/mobile device to following is the same.  Select EACH of the States you wish to receive notifications from, or if you wish to DESELECT States you may do so.
Ensure you click "Subscribe as shown" at the very bottom of the page.
---
We hope this helps you and could help other members in setting up their Notifications for National Honor Missions.
Please help spread the word about WHO the PGR is as well as our State Website.