19

Mar 17
Thomas A. Richards
US Marine Corps Vietnam Veteran
24 MAR 2017
Bethlehem, PA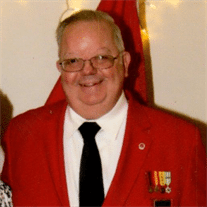 The family of Marine Vietnam Veteran Thomas A. Richards has requested that we stand to honor his service to our country at his interment and memorial service, Friday, March 24.  Tom was a former EMT with the Fountain Hill Emergency Rescue Squad and a member of Vietnam Veterans of America Lehigh Valley Chapter #415.  We will escort Tom from the Funeral Home to Nisky Hill Cemetery for interment with full military honors.  Following interment, there will be a memorial service.  Thomas Richards is a patriot who served our country with honor and now it's our turn to stand and honor him.
ESCORT AND INTERMENT:  Staging 0930 HRS, KSU 1000 HRS
Cantelmi Long Funeral Home
500 Linden Street
Bethlehem, PA  18018
Map: https://goo.gl/maps/ZS39zYTUqeo
Staging:  0930 HRS
Escort from Funeral Home to Nisky Hill Cemetery; approximately 3 blocks.
MEMORIAL SERVICE:  Following interment, Service 1100 HRS
Central Moravian Church
75 West Church Street
Bethlehem, PA  18018
Map: https://goo.gl/maps/9WCLDxWvcrE2
Church is less than a mile from Nisky Hill Cemetery
RCIC:   Gary Powers, RC-Region 5
Email:  jgppowers@gmail.com
Phone:  732-207-6666
National Link:  https://www.patriotguard.org/showthread.php?431444

2017