19

Apr 19
SP4 Kevin J. Lynch
US Army Vietnam Veteran
23 April 2019
Lititz, PA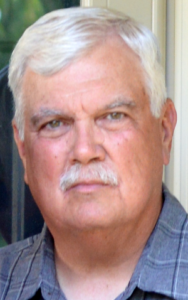 The family of Kevin J. Lynch has requested that we escort Kevin to his Mass of Christian Burial, then provide an escort for Kevin to IGNC, Tuesday April 23rd.  Kevin Served in Vietnam as a radio operator.  Where he received the Bronze Star Medal. He later served with the New York National Guard. Kevin was a loving husband and father devoted to his grandchildren. He was a sports fan and a collector of memorabilia with a vast knowledge of sports trivia. The family requests we stand in his honor at the Mass of Christian Burial service and escort him to his final rest where we will stand in silent honor. SP4 Kevin J. Lynch is a patriot who served our country with honor and now it's our turn to stand and honor him.
Staging: Funeral home 0830 HRS
Snyder Funeral Home
3110 Lititz Pike, Lititz PA. 17543
Map: https://goo.gl/maps/7wNXYnDC6Pr4wwAq9
Service:  Tuesday 23 April 1000 HRS
St James Catholic Church
505 Woodcrest Ave. Lititz Pa 17543
Map: https://goo.gl/maps/HLS9VTGh7MnhkFGS9
Escort to IGNC: Approx. 1100 HRS
Internment: 1300 HRS
Indiantown Gap National Cemetery
Annville Pa. 17003
Map: https://goo.gl/maps/a2XWxC1FmiWrj6W98
Staging: (If only going to IGNC) 1230 HRS
Stage at the parking lot opposite the rear of the PA Memorial, (turn left at the US Flag Circle).  DO NOT PROCEED TO COMMITTAL SITE WITHOUT PERMISSION.
NOTE: Concealed carry permits are NOT recognized on military installations and federal reservations.  Do not bring weapons or hazardous materials to this mission.
RCIC:    Richard Place
E-mail:  Raplace@comcast.net
Phone:  717-201-8554
For mission information, contact:
Eric M. Cramer
Veterans Liaison East
717-507-5213
Email:  pgrpa.vetrep.east@gmail.com

2019