18

Dec 16
Rodney G. Keller
US Navy Veteran
30 DEC 2016
Wrightsville, PA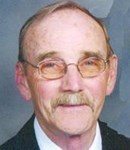 The family of United States Navy Veteran Rodney G Keller has requested the Patriot Guard Riders stand to honor his service to our nation at his interment ceremony, Friday, December 30.  Rod served aboard the carrier USS Lake Champlain CVA-39 of the Mediterranean Fleet, and was a member of American Legion Post 469.  Rod Keller is a patriot who served his country with honor.  Now it's our turn to stand for him.
INTERMENT CEREMONY: Friday 12/30,  1100 HRS
Fairview Cemetery
600 Block of Hellam Street
Wrightsville, PA  17368
MAP:  https://goo.gl/maps/WKVwTFfwoPp
Staging:  1030 HRS
At the entrance of the cemetery.  We will set up before the family arrives.
Please bring 3' x 5' American flags
Flag line only; no escort.  Cages welcome.
RCIC:  TBA
For mission information, contact:
Dale McGinnis, Veterans Liaison East
Email:  pgrpa.vetrep.east@gmail.com
Phone: 717-887-4679
National Link:  https://www.patriotguard.org/showthread.php?426548

2016