09

Oct 21
Robert "Jay" Nester
US Navy Vietnam Veteran
Tuesday October 12th 2021
Gilbertsville  Pa. 19525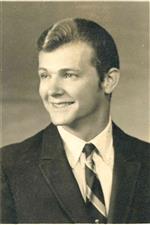 The Patriot Guard Riders have been asked to stand and honor and then escort US Navy Vietnam Veteran, Robert "Jay" Nester to his final rest on Tuesday October 12th
Robert served in the United State Navy and did two tours in Vietnam on the USS Midway
Robert "Jay" Nesteris a true American Patriot that has served this nation with honor and
now it is our turn to stand and honor him.
Date: October 12th 2021
Staging: 1000Hrs.
Service: 1030 Hrs-1200 Hrs
Catagnus Funeral Home & Crematorium
1020 E. Philadelphia Ave.
Gilbertsville Pa. 19525

Map:   https://goo.gl/maps/vvDWwynLhKuYYvCF9

Escort & Committal:   
Staging:   Following service
Union (Cannon Hill) Cemetery
Boyertown Pa.

RCIC:     Dennis Fariello
Email:    dennis.fariello@g,ail.com

For mission information, contact:
Eric M. Cramer Veterans Liaison East
Email:   pgrpa.vetrep.east@gmail.com
Phone:  717-507-5213ester

2021