Robert E. Bowers
US Air Force Vietnam War Veteran
28 / 29 NOV 2016
York, PA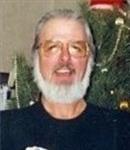 The family of Air Force Veteran Robert E. Bowers has requested the Patriot Guard Riders stand to honor his service to our nation at his funeral service Monday evening, November 28, and his interment Tuesday, November 29.  Bob served in the Air Force during the Vietnam War.  He was a past Vice Commander with the Joint Veterans Council of York; a life member of the West York VFW; and a member of the Red Lion and Shiloh American Legion.  Robert Bowers is a patriot who served our country with honor and now it's our turn to stand and honor him.
VISITATION & FUNERAL SERVICE,  Visitation 1800 HRS, Service 1900 HRS
Heffner Funeral Home
1551 Kenneth Road
York, PA  17404
MAP:  https://goo.gl/maps/GKsxfSh7UP12
Staging:  1730 HRS
At the Funeral Home.  No escort; cages are welcome.
Please bring 3' x 5' American flags
INTERMENT:  Staging 1330 HRS, Ceremony 1400 HRS
Susquehanna Memorial Gardens
250 Chestnut Hill Road
York, PA  17402
MAP:  https://goo.gl/maps/eds1Ux2zxgv
Stage at the entrance to the cemetery.  Cages welcome.
RCIC:  TBA
For mission information, contact:
Dale McGinnis, Veterans Liaison East
Email:  pgrpa.vetrep.east@gmail.com
Phone: 717-887-4679
National Link: https://www.patriotguard.org/showthread.php?425682