07

Sep 17
Richard L. French
Army National Guard Veteran
9 SEP 2017
Dover, PA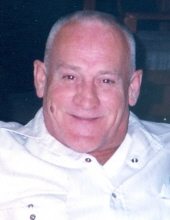 The family of Army National Guard Veteran Richard L. French has requested the Patriot Guard Riders stand to honor his service to our nation at his Celebration of Life, Saturday, September 9th.  Richard served 7 years in the Army National Guard and was a member of the Shiloh American Legion.    Richard French is a patriot who served his country with honor.  Now it's our turn to stand for him.
CELEBRATION OF LIFE:  Saturday 9/9,  1400 HRS
Mountain Grove Chapel
170 Andersontown Road Exd
Dover, PA  17315
MAP:  https://goo.gl/maps/mauc8xT1Z5z
Staging:  1315 HRS at the church.
Please bring 3' x 5' American flags
Flag line only; no escort.  Cages welcome.
RCIC:   Richard Place, RC-Region 8
Email:  raplace@comcast.net
Phone:  717-201-8554
Mission inquiries:
Dale McGinnis, Vet Rep East
Email:  pgrpa.vetrep.east@gmail.com
Phone: 717-887-4679

2017