Owen R. Torrey
US Army Veteran
31 JUL 2017
Levittown / Newtown, PA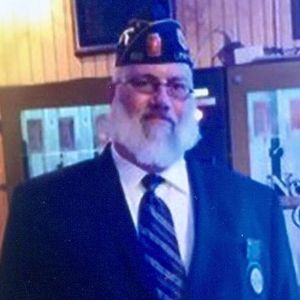 The family of Army Veteran Owen R. Torrey has requested the Patriot Guard Riders stand to honor his service to our nation during his funeral and interment ceremony Monday, July 31.  Owen served in the Army, and was the current Commander of the Levittown American Legion Post 960.  Following the funeral service, the PGR will escort Owen to the Washington Crossing National Cemetery for interment with full military honors.  Owen Torrey is a patriot who served our country with honor and now it's our turn to stand and honor him.
VIEWING & FUNERAL:  Monday, 7/31  Viewing 0900 HRS, Service – 1100 HRS
Beck Givnish Funeral Home
7400 New Falls Road
Levittown, PA  19055
MAP:  https://goo.gl/maps/pogZcQQcMGU2
Staging: 0830 HRS
At the Funeral Home
Escort approximately 12 miles.
ESCORT & INTERMENT:  Escort following the service; Interment Ceremony: 1330 HRS
Washington Crossing National Cemetery
830 Highland Road
Newtown, PA  18940
MAP:  https://goo.gl/maps/VXQv5
If you can't make the escort, but wish to attend the ceremony at Washington Crossing NC, stage in the outside lane in front of the Administration Building at 1300 HRS.  Please brings flags; cages welcome.
RCIC: Rev. Dave "Thumper" Gannon, RC-Region 6
Email:  ravenmadde@aol.com
Phone:  215-626-6523