23

Sep 15
Ned Lewis Hersh
Korean War Army Veteran
25 SEP 2015
Allentown, PA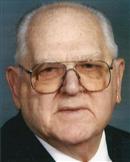 The family of Korean War Army Veteran Ned "Lew" Hersh has requested the Patriot Guard Riders stand to honor his service to our nation at his funeral service and interment Friday, September 25.  Lew was a member of the Fullerton American Legion, VFW Post 2124, and Fairview Fire Company #11.  Lew Hersh is a patriot who served our country with honor and now it's our turn to stand and honor him.
VIEWING & FUNERAL:  Viewing:  1000 HRS, Funeral:  1100 HRS
K.V. Knopp Funeral Home, Inc.
46 E. Susquehanna Street
Allentown, PA  18103
Map:  https://goo.gl/maps/ovU5DMCea852
Staging:  0930 HRS
At the Funeral Home.  Please bring 3 x 5 flags
ESCORT & INTERMENT:   Escort & Interment following service
Cedar Hill Memorial Park
1700 Airport Road
Allentown, PA  18103
Map: https://goo.gl/maps/s3YwPgCzygv
RCIC:   George P "Bubba" Wirth, RC-Region 5
Email:  georgepwirth@hotmail.com
Phone:  (610) 248-9540
National Link:  https://www.patriotguard.org/showthread.php?408897

2015