Lyle H. Augustine
Coast Guard Korean War Veteran
20 NOV 2015

Pottsville / Indiantown Gap, PA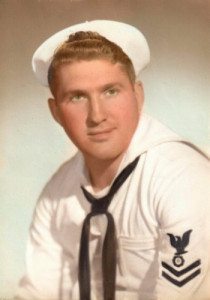 The family of Coast Guard Korean War Veteran Lyle H. Augustine has requested the Patriot Guard Riders stand to honor his service to our nation at his funeral and interment ceremony Friday, November 20.  Lyle was a charter member of the Pottsville AMVETS and was heavily involved in his community including organizing the youth football league for the Pottsville area.  We will be escorting Lyle and his family from the funeral home in Pottsville to Indiantown Gap National Cemetery for his interment with full military honors.  Lyle Augustine is a patriot who served our country with honor and now it's our turn to stand and honor him.
FUNERAL SERVICE:  Viewing 0930 HRS, Service 1030 HRS, Escort to follow
Trinity Lutheran Church
300 Arch Street
Pottsville, PA 17901
MAP: https://goo.gl/maps/LeTykPu1kn42
Staging: 0900 HRS
At the church.
RCIC: Bill Ryan, RC-Region 5
Email: patriot@rcn.com
Phone: 610-462-5161
IGNC INTERMENT, Interment Ceremony: 1230 HRS
Indiantown Gap National Cemetery
Annville, PA
MAP: https://goo.gl/maps/Q5Rje
If going directly to IGNC, stage at the upper parking lot opposite the rear of the PA Memorial, (turn left at the US Flag Circle). Stage at 1200 HRS
DO NOT PROCEED TO COMMITAL SITE WITHOUT PERMISSION.
NOTE:  Concealed carry permits are NOT recognized on military installations and federal reservations. Indiantown Gap National Cemetery is a federal reservation. Do not bring weapons or hazardous materials to this mission.
RCIC:  Carl Young, RC-Region 8
E-mail:  cyoung4@comcast.net
Phone:  717-873-6455
National Link:  https://www.patriotguard.org/showthread.php?411130