25

Feb 17
Louis Michael Haugh
US Army Retired
27 FEB 2017
Red Lion, PA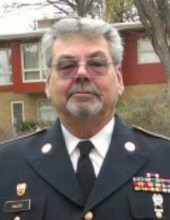 The family of Army Veteran Louis Michael "Mike" Haugh has requested the Patriot Guard Riders join the American Legion Riders in standing to honor his service to our nation at his celebration of life Monday evening, February 27.  Mike retired from the Army as a First Sergeant after 25 years, and was awarded three bronze stars during his service.  He was a life member of Red Lion American Legion where he had served as their Manager and Treasurer; was a life member of Red Lion VFW and Dallastown American Legion; and had served as Commander for Biglerville American Legion.  The Dallastown American Legion Honor Guard will be at the funeral home to present full military honors.  Mike Haugh is a patriot who served our country with honor and now it's our turn to stand and honor him.
CELEBRATION OF LIFE:  Visitation 1700 – 1900 HRS
Olewiler & Heffner Funeral Home
35 Gotham Place
Red Lion, PA  17356
MAP:  https://goo.gl/maps/Vn4jE71DNY92
Staging:  1630 HRS at the Funeral Home
Please bring 3 x 5 American flags.  Flag line only; cages welcome.
RCIC:    Dale McGinnis, RC-Region 8
Email:  pgrpa.vetrep.east@gmail.com
Phone:  717-887-4679
National Link:  https://www.patriotguard.org/showthread.php?430118

2017