Leo S. Wojcikiewicz
US Army World War 2 Veteran
28 JUL 2017
New Cumberland / Mechanicsburg, PA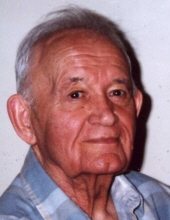 The family of World  War 2 Army Veteran Leo S. Wojcikiewicz has requested the Patriot Guard Riders stand to honor his service to our nation at his funeral and interment Friday, July 28.  Severely wounded on September 29, 1944 near Han France, Leo was so bloodied and muddy and so severely wounded that his body was placed on a pile of fellow soldiers who had died.  A passing medic saw Leo's arm move and carried Leo to the ambulance, saving his life.  Leo was awarded the Purple Heart and Bronze Star.
Following the services in New Cumberland, the PGR will be proud to escort Leo to Gate of Heaven Cemetery for interment with full military honors.  Leo Wojcikiewicz is a patriot who served our country with honor and now it's our turn to stand and honor him.
VIEWING & FUNERAL MASS, Friday, 7/28  Viewing: 1230 HRS, Mass: 1400 HRS
Parthemore Funeral Home
1303 Bridge Street
New Cumberland, PA 17070
MAP: https://goo.gl/maps/NzUWz
Staging & Briefing: 1200 HRS
At the Funeral Home
Funeral Mass will be held across the street at St. Theresa Catholic Church.
ESCORT & INTERMENT  following service
Gate of Heaven Cemetery
1313 S. York Road
Mechanicsburg, PA  17055
MAP: https://goo.gl/maps/TcC9rzVQmoP2
Escort approximately 10 miles.
RCIC:  Dale McGinnis, RC Region 8
E-mail:  pgrpa.vetrep.east@gmail.com
Phone:  717-887-4679