LCpl Amos Seibert
US Marine Corps Veteran
19 OCT 2014
Jersey Shore / Lock Haven, PA
The family of US Marine Corps Veteran LCpl Amos Seibert has requested the Patriot Guard Riders stand to honor his service to our nation by escorting his family to his funeral service October 19.  The PGR will escort the Seibert family, including his daughter, Private Alexis Seibert, who has followed her father's footsteps and is serving in the Marine Corps.  Private Seibert was granted leave to attend her father's services, and will be returning to Camp Lejeune soon after the service.  Amos Seibert is a patriot who served our country with honor and now it's our turn to stand and honor him.
ESCORT DEPARTURE: 19 OCT 14, 1315 HRS
Gamble Farm Inn
311 North Main Street
Jersey Shore, PA 17740
MAP:  https://goo.gl/maps/y5F70
Staging: 1245 HRS
KSU: 1315 HRS
FUNERAL SERVICE: 19 OCT 14, 1400 HRS
Donald G Walker Funeral Home
231 High Street
Lock Haven, PA 17745
MAP: https://goo.gl/maps/QToJV
Please bring 3 x 5 American flags for a flag line at the Funeral Home.
RCIC:  Dale McGinnis, RC, Region 8
E-mail: pgrpa.vetrep.east@gmail.com
Phone: ( 717) 887-4679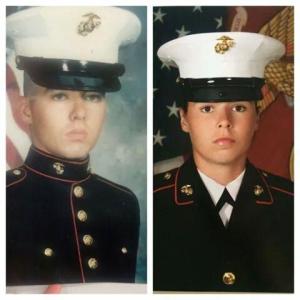 LCpl Amos Seibert             Pvt Alexis Seibert
National Link: https://www.patriotguard.org/showthread.php?395994