04

Jul 16
Kurt J. Tempinski
US Army Veteran & LEO
6 JUL 2016
Hellertown, PA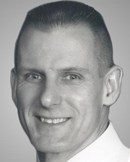 The family of US Army Veteran and Law Enforcement Officer Kurt J. Tempinski has requested the Patriot Guard Riders stand to honor his service to our nation at his funeral, Wednesday, July 6th.  Kurt served in the Army and Army Reserves for 20 years including deployments to Kosovo and Iraq.  He was also a member of the Pennsylvania State Police for 22 years.  Kurt Tempinski is a patriot who served our country with honor and now it's our turn to stand and honor him.
FUNERAL SERVICE: 6 JUL 2016 Service begins @ 1015 HRS
Heintzelman Funeral Home
326 Main Street
Hellertown, PA 18055
Map: https://goo.gl/maps/buE8MPmMx972
Staging: 0930 HRS
Following funeral service, there will be an escort for a Mass of Christian Burial.
ESCORT TO FUNERAL MASS: Service begins @ 1100 HRS
St. John the Baptist Roman Catholic Church
4050 Durham Road
Ottsville, PA 18942
Map: https://goo.gl/maps/wHJsu3mDPCF2
Following the mass, interment will be at the St. John the Baptist Parish Cemetery
RCIC: Rod Afflerbach, RC-Region 5
Email: redbike@ptd.net
Phone: 610-462-4074
National link: https://www.patriotguard.org/showthread.php?419837

2016