10

Nov 16
Kenneth J Armstrong
US Air Force, Retired & PGR
19 NOV 2016
Chalfont, PA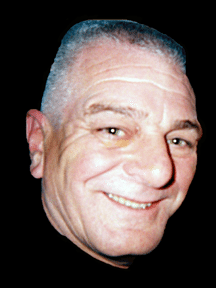 The family of Air Force Veteran Kenneth J Armstrong has requested the Patriot Guard Riders to stand to honor his service to our nation at his memorial service and interment, Saturday November 19.  Ken enlisted in the Air Force in 1970.  After his active duty enlistment, he moved to the Air Force Reserve, and served until retiring in 2012.  He was also a Patriot Guard Rider, riding with the North Texas PGR.  Please come out as we honor one of our own.  Ken Armstrong is a patriot who served our country with honor.  Now it's our turn to stand and honor him.
VISITATION & MEMORIAL SERVICE:   Visitation 1030 HRS, Service 1100 HRS
St. Jude Parish
321 West Butler Avenue
Chalfont, PA   18914
MAP:  https://goo.gl/maps/24JYe47s1sJ2
Staging:  1000 HRS
At the church.
ESCORT & INTERMENT:  Following service
St. John Neumann Cemetery
3797 County Line Road
Chalfont, PA   18914
MAP:  https://goo.gl/maps/GDLdR9ea1TU2
Escort approximately 2 miles
RCIC:    Gary Powers, RCIT-Region 5
Dale McGinnis assisting
Email:    gppowers@gmail.com
Phone:  732-207-6666
National Link:  https://www.patriotguard.org/showthread.php?424900

2016