11

Oct 15
John J Roman
Vietnam War Army Veteran
13 OCT 2015
Bath, PA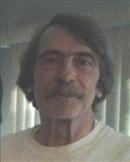 The family of Vietnam War Army Veteran John J Roman has requested the Patriot Guard Riders stand to honor his service to our nation at his funeral service Tuesday, October 13. John was a life member and past commander of American Legion Post 899 in Lehigh Township. He was also a member of Egypt VFW Post 7293. John Roman is a patriot who served our country with honor and now it's our turn to stand and honor him.
VIEWING & FUNERAL: 1500 – 1700 HRS
George G Bensing Funeral Home, Inc.
2165 Community Drive
Bath, PA 18014
Map: https://goo.gl/maps/7T8LpWeV31y
Staging: 1430 HRS
At the Funeral Home. Please bring 3 x 5 flags
Note: No escort; private interment later.
RCIC:  Rod Afflerbach
Email: redbike@ptd.net
Phone: 610-462-4074

2015