28

Jun 17
John E. Fritz
US Marine Corps Panama & Operation Desert Shield / Storm Veteran
1 JUL 2017
Dillsburg / Lewisberry, PA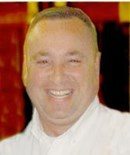 The family of USMC Veteran John E. Fritz has requested the Patriot Guard Riders to stand to honor his service to our nation at his funeral service, escort, and interment ceremony Saturday, July 1.  John was a Sergeant who served in Operation Just Cause (Panama), Operation Desert Shield & Operation Desert Storm (Iraq).  John was an avid motorcyclist, who tragically lost his life in a motorcycle accident.  John's brother is a North Carolina PGR and has asked us to honor his brother.  John Fritz is a patriot who served our country with honor and now it's our turn to stand and honor him.
VISITATION & FUNERAL SERVICE:  Visitation 1000,  Service 1100 HRS
Cocklin Funeral Home
30 N. Chestnut Street
Dillsburg, PA  17019
MAP:  https://goo.gl/maps/vuDNzdidMP72
Staging:  0930 HRS
Stage at the funeral home.  Please bring 3 x 5 American flags.
ESCORT & INTERMENT:  Following service, escort approximately 12 miles
St. John's Cemetery
Heck Hill Road
Lewisberry, PA  17339
MAP:  https://goo.gl/maps/iqcw1ym7jFK2
RCIC:    Dale McGinnis, RC-Region 8
Email:  pgrpa.vetrep.east@gmail.com
Phone: 717-887-4679
National Link:  https://www.patriotguard.org/showthread.php?438922

2017