06

Dec 16
John D. Kuhns
US Army Vietnam Era Veteran
10 DEC 2016
Orefield, PA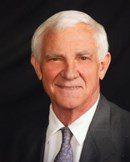 The family of Army Vietnam War Era Veteran John D. Kuhns has requested the Patriot Guard Riders stand to honor his service to our nation at his funeral and interment ceremony Saturday, December 10.  John served in the 82nd Airborne Division in the lead up to the Vietnam War.  His commitment to service continued after his enlistment.  He was the founder and president of a local fire company, was heavily involved with the Boy Scouts, and was a major supporter of the Korea Vietnam Memorial in Schnecksville.  John Kuhns is a patriot who served our country with honor and now it's our turn to stand and honor him.
FUNERAL SERVICE:  10 DEC 2016   Service 1100 HRS
Jordan Lutheran Church
5103 Snowdrift Road
Orefield, PA  18069
Map: https://goo.gl/maps/u3chKyAi1nk
Staging:  1015 HRS
At the church.
Please bring 3 x 5 flags.  Cages welcome.
INTERMENT:  following service; across the street in the church's cemetery.
RCIC: Les Sharp, RC-Region 5
Email:  lessharp52@aol.com
Phone:  570-269-8130
National link: https://www.patriotguard.org/showthread.php?426033

2016