19

Jun 17
James P. Seibert, Sr.
US Army World War 2 Veteran
22 JUN 2017
Newtown, PA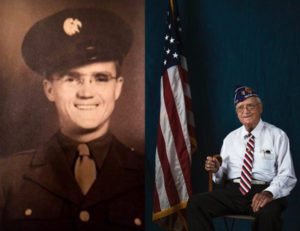 The family of World War 2 Army Veteran James Seibert, Sr. has requested the Patriot Guard Riders and all like minded patriots to stand to honor his service to our nation during his interment ceremony Thursday, June 22.  James was a decorated Corporal in the 3rd Division during World War 2.  We will join James and his family at the Washington Crossing National Cemetery for the interment ceremony with full military honors.  James Seibert, Sr. is a patriot who served our country with honor and now it's our turn to stand and honor him.
INTERMENT CEREMONY:   1430 HRS
Washington Crossing National Cemetery
830 Highland Road
Newtown, PA  18940
MAP:  https://goo.gl/maps/VXQv5
Stage at 1400 HRS in front of the Administration Building.  Please bring 3 x 5 American flags.  Cages welcome.
RCIC:  Mark Fiore, Region 6
Phone:  215-431-5073
National Link:  https://www.patriotguard.org/showthread.php?438199
NOTE:  Unattended Military services are held the fourth Thursday of every month to honor the veterans who have been buried here and did not have any family member or friends there for the burial.  This is to honor all veterans every month at this Unattended Military Service.  The service will be conducted soon after the Seibert ceremony and all are welcome to attend.

2017