29

Nov 15
Gerald E. Firestone
USAF Vietnam War Veteran
2 DEC 2015
York PA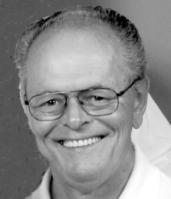 The family of United States Air Force Vietnam War Veteran Gerald E "Jerry" Firestone has requested the Patriot Guard Riders stand to honor his service to our nation at his visitation and celebration of life service, Wednesday, December 2. Jerry served in the Air Force during the Vietnam War and was a 25 year member of Shiloh American Legion Post 791. Jerry's son, Marc, is one of our own; a Region 8 PGR. Come out to support our brother. Jerry Firestone is a patriot who served his country with honor. Now it's our turn to stand for him.
VISITIATION & FUNERAL SERVICE, Visitation: 1800, Service 1900 HRS
Etzweiler Funeral Home
1111 E. Market Street
York, PA
MAP:  https://goo.gl/maps/X7aP4boLqdS2
Staging:  1730 HRS
At the funeral home
Please bring 3' x 5' American flags
Flag line only; no escort. Cages welcome.
RCIC: Carl Young, RC-Region 8
Email: cyoung4@comcast.net
Phone: 717-873-6455
National Link:  https://www.patriotguard.org/showthread.php?411459

2015