Earl Siegfried Smith
Korean War Army Veteran
2 APR 2016
Emmaus, PA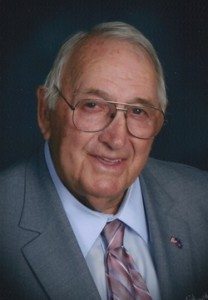 The family of Korean War Army Veteran Earl S. Smith has requested the Patriot Guard Riders stand to honor his service to our nation at his funeral service, Saturday, April 2.  Earl was a Sergeant First Class in the Korean War from 1951 to 1953, and was a life member of VFW Post 9264.  Following a viewing and brief service, an Honor Guard will present military honors at the church.  Earl Smith is a patriot who served our country with honor and now it's our turn to stand and honor him.
VISITATION & SERVICE:  2 APR 2016, Visitation 0930 HRS, Service 1100 HRS
Lutheran Church of the Holy Spirit
3461 S. Cedar Crest Blvd.
Emmaus, PA   18049
Map: https://goo.gl/maps/xzLvmg58pMB2
Staging:  0900 HRS
At the church. 
RCIC:   George "Bubba" Wirth, RC-Region 5
Email:  georgepwirth@hotmail.com
Phone:  (610) 248-9540
NOTE:  The funeral home will be transporting Mr. Smith to the church before the service.  Any riders wishing to join the escort of the hearse to the church should stage at the funeral home.  The route is approximately a mile and a half.
Staging:  0745 , KSU:  0815
Bachman, Kulik & Reinsmith Funeral Home
225 Elm Street
Emmaus, Pennsylvania 18049
MAP:  https://goo.gl/maps/d9axoHes9M32
National Link:  https://www.patriotguard.org/showthread.php?415723