31

Mar 17
Dr. Stephen Blaschak, Lt. Col Retired
Army Air Corps & US Air Force
1 APR 2017
Allentown, PA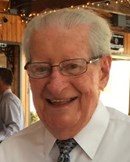 The family of Retired Air Force Lt. Colonel Dr. Stephen Blaschak has requested that we stand to honor his service to our country at his funeral and interment Saturday, April 1st.  Dr. Blaschak served as a navigator in the Army Air Corps in World War 2, and in the Air Force during the Korean War.  He flew 28 combat missions in B-17s and B-29s.  He retired as a Lt. Colonel after 30 years of service.  Dr. Stephen Blaschak is a patriot who served our country with honor and now it's our turn to stand and honor him.
VISITATION & FUNERAL:  Saturday 4/1, Visitation 0900 HRS, Service 1030 HRS
St. Paul's UCC Church
340 E. Hamilton Street
Allentown, PA  18109
Map: https://goo.gl/maps/b3PdZRbzWEN2
Staging:  0830 HRS
At the church.  Please bring 3 x 5 flags.
ESCORT AND INTERMENT:  Following service; Escort approximately 3 miles
Cedar Hill Memorial Park
1700 Airport Road
Allentown, PA  18109
Map: https://goo.gl/maps/6o2d9bmqbJz
RCIC:   Rod Afflerbach, RC-Region 5
Email:  redbike@ptd.net
Phone:  610 462 4074
National Link:  https://www.patriotguard.org/showthread.php?432251

2017