30

Sep 17
Daniel F. Toohey
US Army Korean War & LEO
31 JUL 2017
Levittown / Bensalem, PA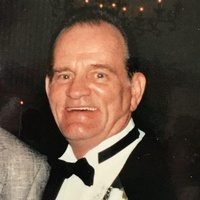 The family of Army Korean War Veteran Daniel F Toohey has requested the Patriot Guard Riders stand to honor his service to our nation during his funeral and interment ceremony Monday, October 2.  Daniel served in the Army during the Korean War and then as a Philadelphia Police Officer for 20 years.  Following the funeral service, the PGR will escort Daniel to the Resurrection Cemetery in Bensalem for interment with full military honors.  Daniel Toohey is a patriot who served our country with honor and now it's our turn to stand and honor him.
VIEWING & FUNERAL:  Monday, 10/2  Viewing 0930 HRS, Service – 1100 HRS
Burns Funeral Home
1514 Woodbourne Road
Levittown, PA 19057
MAP:  https://goo.gl/maps/RrBvrSb8NuK2
Staging: 0900 HRS
At the Funeral Home
Escort approximately 5 miles.
ESCORT & INTERMENT:  Interment scheduled for 1200 HRS
Resurrection Cemetery
5201 Hulmeville Road
Bensalem, PA  19020
MAP:  https://goo.gl/maps/HtfTgbWAxyj
RCIC: Mark Fiore, Region 6
Phone:  215-431-5073

2017