14

Jun 20
Cpl. Weston O. Eberly
US Marine Corp
War on Terror
Monday June 15th, 2020
Camp Hill Pa. 17011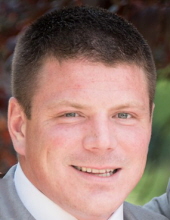 The Patriot Guard Riders have been asked to honor Cpl. Weston O. Eberly, at his remembrance ceremony for his service to our country.
Weston served in the U.S. Marine Corp. as a helicopter mechanic. He received the Marine Corp Good Conduct Medal, National Defense Medal, Global War on Terrorism Expeditionary Medal (Iraq), Global War on Terrorism Service Medal, Sea Service Deployment Ribbon, Certificate of Appreciation and Expert Rifle Badge.
A Viewing will be held at Christ Community Church from 1000Hrs. to 1100Hrs. Service to start at 1100Hrs. Burial will be at the Woodlawn Memorial Gardens (Possible escort).
Cpl. Weston O. Eberly is a true American Patriot that has served this nation with honor. Now it's our turn to honor him
Date:         Monday June 15th, 2020
Staging:    0930 Hrs.
Viewing:   1000 Hrs. to 1100 Hrs.
Service:    1100Hrs.
Christ Community Church
1201 Slate Hill Road 17011
Map:      https://goo.gl/maps/Yn9nxXwd2C828mFW6
RCIC:      Steve Vassar
Email:     Unionff428@Aol.com

For mission information, contact:
Eric M. Cramer Veterans Liaison East
Email:   pgrpa.vetrep.east@gmail.com
Phone:  717-507-5213

2020