Col. Howard C. Housel, Ret.
US Army
21 JUL 2016
Hackettstown NJ, Easton PA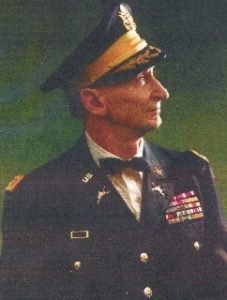 The family of retired Army Colonel Howard C. "Hob" Housel has requested the Patriot Guard Riders stand to honor his service to our nation at his funeral and interment ceremony, Thursday, July 21.  See the New Jersey mission post above.  The mission begins in New Jersey, with the New Jersey PGR presiding.  Following the funeral services, Col. Housel will be escorted to Easton PA for interment with full military honors.  Col. Howard C. Housel, Ret. is a patriot who served our country with honor and now it's our turn to stand and honor him.
If you can make it to Hackettstown for the funeral and escort:
FUNERAL SERVICE:  SERVICE BEGINS AT 1000 HRS
Cochran Funeral Home
905 High Street
Hackettstown, NJ 07840
Map:  https://goo.gl/maps/P1b47zaUMGo
Staging:  0900 HRS
INTERMENT CEREMONY:  1200 HRS
South Easton Cemetery
Iron Street
Easton, PA   18042
Map: https://goo.gl/maps/tVm3QXCJq9Q2
If going to the interment ceremony only:
Staging:  1130 HRS
At the entrance to the cemetery on Iron Street
For mission information, contact:
Dale McGinnis, Veterans Liaison East
Email:  pgrpa.vetrep.east@gmail.com
Phone: 717-887-4679
National link:  https://www.patriotguard.org/showthread.php?420457