18

Jan 17
Charles R. Caldwell
US Air Force Veteran
21 JAN 2017
Chambersburg, PA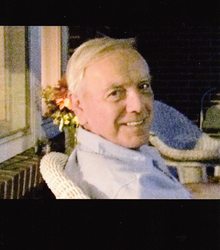 The family of Air Force Veteran Charles R. Caldwell has requested the Patriot Guard Riders to stand to honor his service to our nation at his funeral service, Saturday January 21.  He was a member of Charles Nitterhouse Post 1599 VFW in Chambersburg.  Charles Caldwell is a patriot who served our country with honor and now it's our turn to stand and honor him.
FUNERAL SERVICE:  Saturday 1/21, Visitation 1700, Funeral 1900 HRS
Thomas L. Geisel Funeral Home
333 Falling Spring Road
Chambersburg, PA   17257
MAP:  https://goo.gl/maps/bcxHxPsF4ao
Staging:  1630 HRS
Stage at the funeral home.  No escort; cages welcome.
RCIC:    Dale McGinnis, RC-Region 8
Email:  pgrpa.vetrep.east@gmail.com
Phone: 717-887-4679
National Link:  https://www.patriotguard.org/showthread.php?427712

2017