22

Feb 18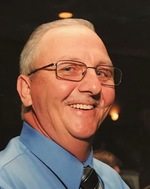 Alen Jay Price
US Navy
28 FEB 2018
Indiantown Gap, PA
The family of US Navy Veteran Alen J. Price has requested the Patriot Guard Riders stand to honor his service to our nation at his interment ceremony at Indiantown Gap National Cemetery.   Alen served in the Navy from 1985-1988 on the USS Cape Cod and was awarded the Armed Forces Expeditionary Medal (2nd Award) as well as other awards and decorations.  He was a member of the American Legion Post 606 and the American Legion Riders.  Alen Price is a patriot who served our country with honor and now it's our turn to stand and honor him.
OBITUARY:  http://www.sellersfuneralhome.com/book-of-memories/3430031/Price-Alen/obituary.php
INTERMENT CEREMONY:  Wednesday 28 FEB 18   1230 HRS
Indiantown Gap National Cemetery
MAP: https://goo.gl/maps/Q5Rje
Stage at the upper parking lot opposite the rear of the PA Memorial, (turn left at the US Flag Circle). Stage at 1200 HRS
DO NOT PROCEED TO COMMITTAL SITE WITHOUT PERMISSION.
NOTE: Concealed carry permits are NOT recognized on military installations and federal reservations. Indiantown Gap National Cemetery is a federal reservation. Do not bring weapons or hazardous materials to this mission.
RCIC:  Dale McGinnis, RC Region 8
Email:  solomookie@gmail.com
Phone:  717 887-4679
RCIT:  Don Haag
National Link:  https://www.patriotguard.org/showthread.php?454486 

2018