Terrance Henry, Sr.
US Marine Corps Vietnam Veteran
21 NOV 2017
Allentown, PA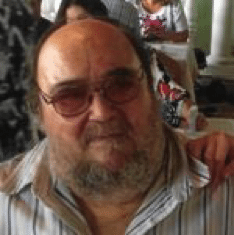 The family of Marine Vietnam Veteran Terrance Henry Sr. has requested that we stand to honor his service to our country at his interment, Tuesday, November 21.  Terrance earned the Purple Heart during his service in Vietnam.  He was an avid history buff who enjoyed sharing the stories of his life experience.
We will escort Terrance from the Sell Herron Funeral Home to Ft Indiantown Gap National Cemetery for interment with full military honors.  Terrance Henry Sr. is a patriot who served our country with honor and now it's our turn to stand and honor him.
ESCORT: VIEWING: 0900-1000 HRS
Sell Herron Funeral Home
1145 Lehigh Street
Allentown, PA  18103
Map:  https://goo.gl/maps/DQE8UTaKh232
Stage:  0945 HRS at the funeral home – anticipated KSU at 1015 HRS.
IGNC INTERMENT:  1230 HRS
Ft. Indiantown Gap National Cemetery
Indiantown Gap Rd, Annville, PA 17003
Map:  https://goo.gl/maps/wHLmbNsv4At
Escort distance from Herron Funeral Home: ~62 miles (>1hr) 
NOTES:
Bring 3×5 flags and prepare for the weather (partly cloudy 53/39)
If going directly to IGNC, stage at the upper parking lot opposite the rear of the PA Memorial, (turn left at the US Flag Circle). Stage at 1200 HRS.  DO NOT PROCEED TO COMMITTAL SITE WITHOUT PERMISSION.
Concealed carry permits are NOT recognized on military installations and federal reservations. Indiantown Gap National Cemetery is a federal reservation. Do not bring weapons or hazardous materials to this mission.
RCIC:   Dale McGinnis, RC-Region 8
Email:  pgrpa.vetrep.east@gmail.com
Phone:  717-887-4679
National Link: https://www.patriotguard.org/showthread.php?449370