24

Dec 18
Ronald E. Wentz
US Navy, 
27 Dec 2018
Lewisberry, PA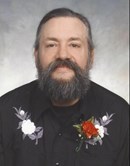 The family of Vietnam era U.S. Navy Veteran Ronald Wentz has requested that we escort and stand to honor his service to our country at his service and interment Thursday December 27th. Ronald joined the Navy in Oct.1969 and completed basic training at Naval Station Great Lakes and technical training from the Naval Air Technical Training Command in Tennessee. Ronald served as an AT3 at Naval Air Station North Islands San Diego until 1973, Ronald Wentz is a patriot who served our country with honor and now it's our turn to stand and honor him.
Escort:  Thursday, December 27th, Escort 1230 HRS
Escort approximately 19 miles
Richardson Funeral Home
29 South Enola Drive
Enola, PA 17025
Map:  https://goo.gl/maps/7QRD6QCtATy
Staging 1200 HRS at funeral home. Please bring 3 x 5 flags.
SERVICE AND INTERMENT: Escort approximately 19 miles
Tri County Memorial Garden
740 Wyndamere Road
Lewisberry, PA  17339
Map:  https://goo.gl/maps/buYVPYeKCoo
RCIC:    Steve Vassar SRC-8
Email:  unionff428@aol.com
Phone: 717-648-0095

2018