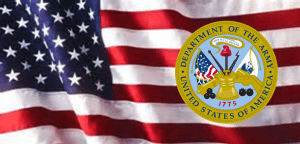 NEW TIME AND MISSION LOCATION:
Staging/Briefing: 8:15 AM
Cremation and Funeral Care by Danielle Andy Belusko
3287 Washington Rd
McMurray, PA 15317
We will form a flag line at the funeral home for the arrival of family and friends at 8:30 AM and continue until the:
Escort: to the Cemetery of the Alleghenies as listed below immediately following visitation.
Please try to make this mission for its entirety, or whatever segment you can, but if you can't do that come to the cemetery at 10:30 AM


https://www.patriotguard.org/showthread.php?396257
Robert Earl Woods
US Army/ World War II Veteran
Bridgeville, PA
29 October 2014
The family of Robert Earl Woods has requested that the Patriot Guard Riders stand in silent honor of their American Hero. Sergeant Woods served his country during World War II seeing action in Northern France, Rhineland, Ardennes, Central Europe, and Manhay, Belgium. He received the Purple Heart and earned the Distinguished Unit Badge, American Theater Service Medal, European-African-Middle Eastern Theater Service Medal w/4 bronze stars, and the Victory Medal.
Read his obituary here: http://www.cremationfuneralcare.com/obituary_listing/robert-e-woods
Wednesday, 29 October 2014
Flag Line: 10:30 AM at the committal shelter as directed by the National Cemetery staff
National Cemetery of the Alleghenies
1158 Morgan Rd.
Bridgeville, PA 15017
https://goo.gl/maps/pIdK7
Please bring your 3X5 handheld flags. Watch the weather and dress accordingly.
Remember that the National Cemetery is a federal reservation and no weapons are allowed.
Staging: 10:00 AM at the Memorial Walkway at the cemetery (POW flag)
Briefing: 10:15 AM
Ride captain: Larry Gabler
412-849-0696