01

Nov 16
Robert E. Belfanti, Jr.
USMC Vietnam War Veteran
3 NOV 2016
Indiantown Gap, PA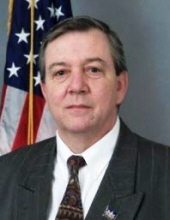 The family of Marine Vietnam War Veteran Robert E. Belfanti, Jr. has requested the Patriot Guard Riders stand to honor his service to our nation at his interment ceremony, Thursday, November 3.  Bob entered the Corps in 1967 and rose to rank of Sergeant during his 13 month tour in Vietnam.  He was highly decorated, including two Bronze Stars with Valor.  Bob's service to his country continued with him becoming a State Representative for Pennsylvania's 107th District, where he served for over three decades.  Robert Belfanti Jr. is a patriot who served our country with honor and now it's our turn to stand and honor him.
IGNC INTERMENT:  Thursday, 11/3   Interment Ceremony: 1000 HRS
Indiantown Gap National Cemetery
Annville, PA
MAP: https://goo.gl/maps/Q5Rje
Stage at the upper parking lot opposite the rear of the PA Memorial, (turn left at the US Flag Circle).  Stage at 0930 HRS.  We will already be at the Gap for the McCafferty mission at 0900.
NOTE:  Concealed carry permits are NOT recognized on military installations and federal reservations. Indiantown Gap National Cemetery is a federal reservation. Do not bring weapons or hazardous materials to this mission.
RCIC:  Steve Vassar, SRC-Region 8
Email:  unionff428@aol.com
Phone:  717-648-0095

2016