20

May 16
Joseph Donald Montgomery
Pennsylvania Patriot Guard Rider
24 MAY 2016
Harrisburg, PA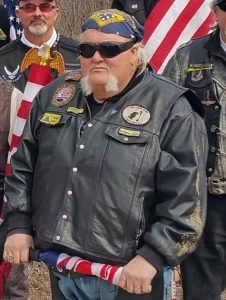 The family of Patriot Guard Rider Joseph Donald "Joe" Montgomery has requested the Patriot Guard Riders stand to honor him at his funeral / memorial ceremony Tuesday, May 24. Joe was a constant presence at PGR missions in South Central PA.  If there was a mission, Joe was there.  The sight of his signature "4 wheel trike" rolling up on a mission and his friendly smile never failed to brighten everyone's day.  He was truly one of a kind, and will be greatly missed.
Joe is a patriot who stood for many other patriots; now it's our privilege to stand and honor him.
MEMORIAL SERVICE: 24 MAY 2016, 1400 HRS
First Assembly of God Church
4100 N Progress Avenue
Harrisburg, PA 17110
Map: https://goo.gl/maps/QLiqJNxGDEq
Staging: 1315 HRS
At the church. Please bring 3 x 5 flags. Cages welcome.  Flag line only; no escort.
RCIC: Dale McGinnis, RC-Region 8
Email: pgrpa.vetrep.east@gmail.com
Phone: 717-887-4679
National Link: https://www.patriotguard.org/showthread.php?417929

2016