27

Oct 16
Jacob M Schock, Jr.
Pennsylvania National Guard, Ret.
28 OCT 2016
Tamaqua, PA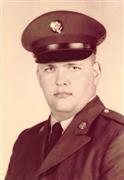 The family of Pennsylvania National Guard Army Veteran Jacob M Schock, Jr. has requested the Patriot Guard Riders stand to honor his service to our nation at his funeral and interment ceremony Friday, October 28.  Jake retired as a Master Sergeant after 28 years of service with the Pennsylvania National Guard.  He was also a member of the Egypt Fire Company.  Jacob Schock, Jr. is a patriot who served our country with honor and now it's our turn to stand and honor him.
VISITATION & FUNERAL:  Friday, 10/28   Visitation 0900, Service 1100 HRS
Zizelmann Gulla Funeral Home
500 E. Broad Street
Tamaqua, PA  18252
Map: https://goo.gl/maps/V283AhNmWNm
Staging:  0830 HRS
At the funeral home.  Please bring 3 x 5 flags.
ESCORT & INTERMENT:  following service
Odd Fellows Cemetery
Tamaqua, PA
Map: https://goo.gl/maps/dGybm27ATd52
Escort approximately 1 mile.
RCIC: Les Sharp, RC-Region 5
Email:  lessharp52@aol.com
Phone:  570-269-8130
National link:  https://www.patriotguard.org/showthread.php?424183

2016