27

Dec 16
Harold P. Cope, Jr.
Korean War Army Veteran
29 DEC 2016
Allentown, PA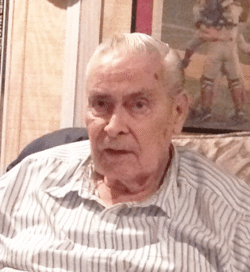 The family of Korean War Army Veteran Harold P. Cope, Jr. has requested the Patriot Guard Riders stand to honor his service to our nation at his funeral service Thursday, December 29.  Harold Cope Jr. is a patriot who served our country with honor and now it's our turn to stand and honor him.
VISITATION & SERVICE:  Thursday 12/29, Visitation: 1730 HRS, Service 1900 HRS
Bachman, Kulik & Reinsmith Funeral Home
1629 Hamilton Street
Allentown, PA   18102
Map: https://goo.gl/maps/2NSntPE77X92
Staging:  1700 HRS
At the Funeral Home
Please bring 3 x 5 flags.  No escort; cages welcome.
RCIC:  Gary Powers, RC-Region 5
Email:  gppowers@gmail.com
Phone:  732-207-6666
National Link:  https://www.patriotguard.org/showthread.php?426750

2016