22

Mar 17
Friend A. "Tony" Bennett
US Air Force Korean War Veteran
23 MAR 2017
York, PA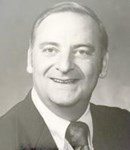 The family of Air Force Korean War Veteran Friend A "Tony" Bennett has requested the Patriot Guard Riders stand to honor his service to our nation at his viewing, Thursday, March 23rd.  Tony served in the Air Force during the Korean War from 1952 to 1956.  Tony Bennett is a patriot who served his country with honor.  Now it's our turn to stand for him.
VISITATION:  Thursday 3/23,  1800 – 2000 HRS
John W. Keffer Funeral Home
902 Mt. Rose Avenue
York, PA  17403
MAP:  https://goo.gl/maps/x758NUukhyP2
Staging:  1730 HRS
At the funeral home.
Please bring 3' x 5' American flags
Flag line only; no escort.  Cages welcome.
RCIC:  Dale McGinnis, RC-Region 8
Email:  pgrpa.vetrep.east@gmail.com
Phone: 717-887-4679

2017