18

Dec 18
Daniel Williams Johnson 1st Lt
US Army Vietnam Era Veteran
Neffsville, PA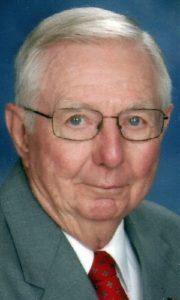 The family of US Army Veteran 1st Lt. Daniel Williams Johnson has requested that we stand to honor his service to our country at his funeral and interment Saturday, Dec 22nd. Daniel Johnson started his Military career at Drexel University with the ROTC in 1960, and continued his service until 1968. He served with the 94th Battalion Wolverines. He was stationed in Germany from 1961-62 building Missile Silos with the US Army Corp of Engineers. Daniel Williams Johnson is a patriot who served our country with honor and now it's our turn to stand and honor him.
VISITATION & FUNERAL: Saturday Dec 22nd, Visitation 1000 to 1100 HRS, Service 1100 HRS
St Peters Evangelical Lutheran Church
10 Delp Rd Lancaster PA 17601
https://goo.gl/maps/6xH59odPKZH2
Staging: 0930 HRS
At the church. Please bring 3 x 5 flags.
ESCORT AND INTERMENT: Following service; Escort approximately 1 mile
St Peters Lutheran Cemetery
62 Valley Rd
Neffsville PA 17601
https://goo.gl/maps/u4p2Je8J7xB2
RCIC: Dale McGinnis, Region 8
Email: solomookie@gmail.com
Phone: 717 887 4679

2018