30

Aug 16
Benjamin G. Ziegler
Army Global War On Terror Veteran
3 SEP 2016
Hellertown, PA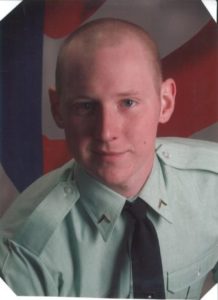 The family of Army Global War on Terror Veteran Benjamin G. Ziegler has requested the Patriot Guard Riders stand to honor his service to our nation at his funeral service, Saturday, September 3.  Ben served as a Specialist in the Army in Operation Iraqi Freedom, and retired as a disabled veteran.  Ben Ziegler is a patriot who served our country with honor and now it's our turn to stand and honor him.
FUNERAL SERVICE:  3 SEP 16  VISITATION 0900 – 1100 HRS, Service: 1100 HRS
Heintzelman Funeral Home
326 Main Street
Hellertown, PA  18055
Map: https://goo.gl/maps/RG4pkvRtyN12
Staging:  0830 HRS
At the funeral home.  Please bring 3 x 5 flags.  Flag line only; cages welcome.
RCIC:  Les Sharp, RC-Region 5
Email:  lessharp52@aol.com
Phone:  570-269-8130
National Link:  https://www.patriotguard.org/showthread.php?421908

2016