28

Feb 17
1st SGT James Joseph Mancinelli, Retired
US Army Retired
4 MAR 2017
Scranton, PA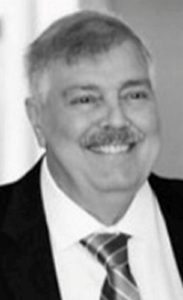 The family of Army Retired Veteran James Joseph Mancinelli has requested the Patriot Guard Riders stand to honor his service to our nation at his funeral and interment, Saturday, March 4th.  James served for 25 years and retired as a 1st Sergeant.  James Mancinelli is a patriot who served our country with honor and now it's our turn to stand and honor him.
FUNERAL MASS:  Saturday, 3/4   Service begins @ 0930 HRS
Holy Cross Parish (St. Patrick's site)
200 Delaware Avenue
Olyphant, PA  18447
Map:  https://goo.gl/maps/fqoVEEowwUP2
Staging:  0900 HRS, at the church
Please bring 3 x 5 flags; cages welcome.
Escort approximately 4 miles.
ESCORT & INTERMENT:  Following service
St. John's Cemetery
Rt. 247
Jessup, PA  18434
Map:  https://goo.gl/maps/gF78rU48k822
RCIC: Mike Vogt, ASC-PGRPA
Email:  pgrpa.asc.east@gmail.com
Phone:  570-854-2012
National link:  https://www.patriotguard.org/showthread.php?430286

2017